They can be tossed into any recipe that calls for mushrooms and will add a touch of smoke flavour and depth to any salad, pasta or hearty dish.
You can easily smoke mushrooms at home with this step-by-step recipe by chef Marcus Denby.
1. Trim oyster mushrooms from their stalk and place on a perforated tray.
2. Get a base tray that will fit a burning log and put the perforated tray on top.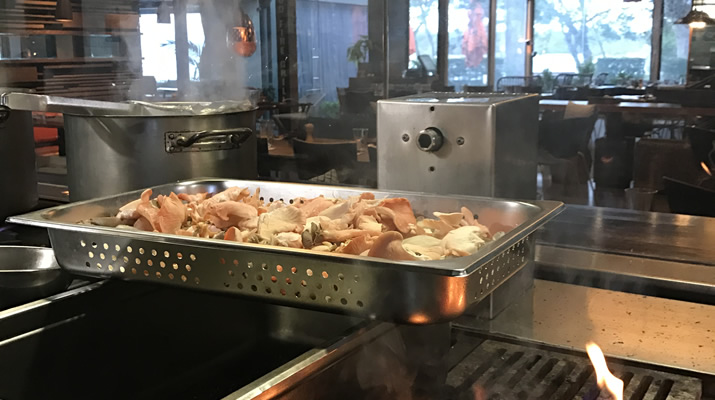 3. Sprinkle mushroms with sea salt.
4. Get a good burning log and place in the bottom tray and douse with a little water to get the log smoking.
5. Quickly place the perforated tray on top and seal with aluminium foil getting a good seal to keep as much smoke in.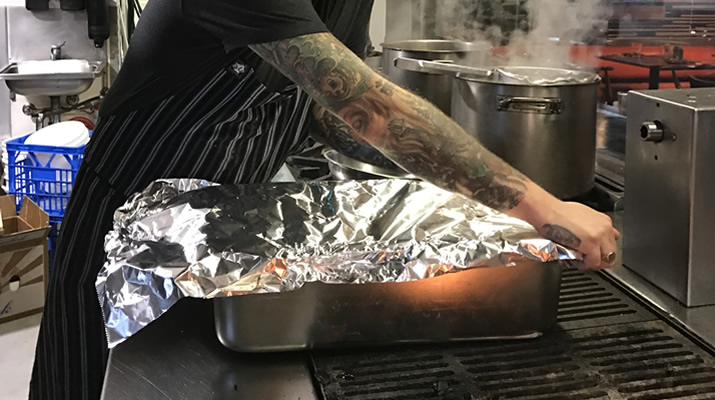 6. Smoke mushrooms for 5 mins
7. Remove foil to reveal smokey flavoured and coloured mushrooms.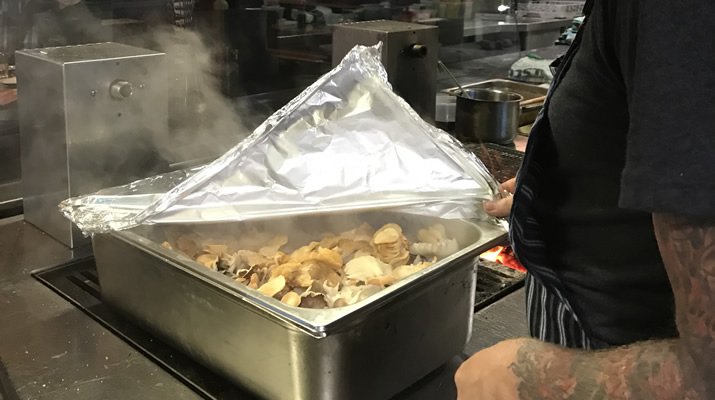 Enjoy!
Marcus Denby